February 17th, 2008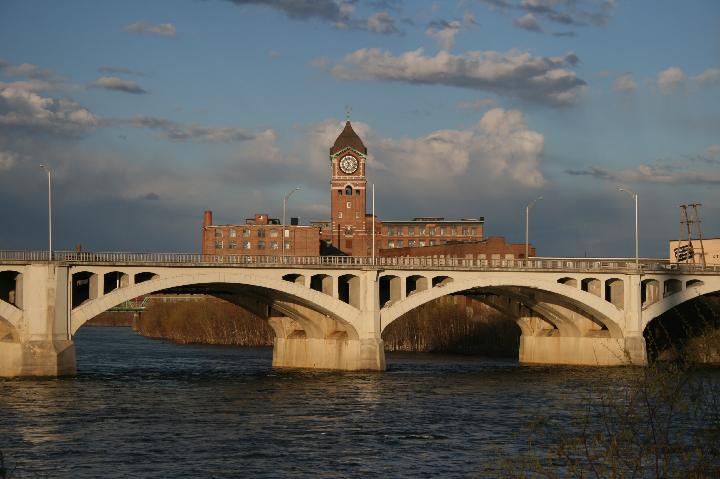 MASSROADS.COM
Massroads contains thousands of photographs of highways, trains and bridges in Massachusetts, many annotated with engineering facts and data.
Since 2001, I have been presenting online my photographs of the details of overpasses and interchanges in the Boston area, focusing on structures of historic or engineering interest. My searchable photograph database also holds thousands of images of trains and roads in Massachusetts.
Hundreds of images of bridges, skylines and railroads in the Boston area are available for commercial licensing. These photographs are suitable for web designers, brochures, annual reports, advertising and much more. Please contact me through Massroads.com for more information.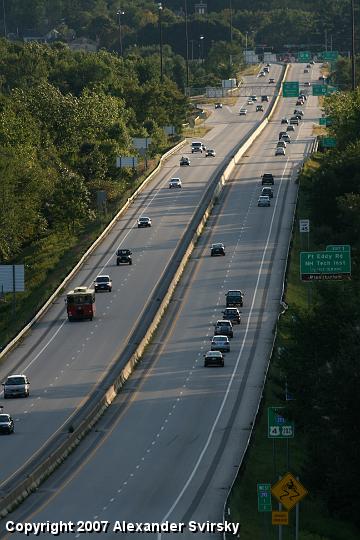 Granitehighways is my New Hampshire counterpart to Massroads.com, filled with scenic photographs of bridges and trains in the Granite State.
New Hampshire hosts scenic beauty of lakes and mountains surrounded by foliage and connected by well-engineered and photogenic roadways. I've photographed many of the notable places including the Kancamagus Highway, Interstate 89, the new Route 9 Bypass, and the Spaulding Turnpike.
I spend a lot of my free time in New Hampshire and I always bring my camera to capture images of scenic highways and tourist railroads.
Nationalbridges.com is the most easily searchable, publicly available, FREE online database of all public highway bridges in the United States.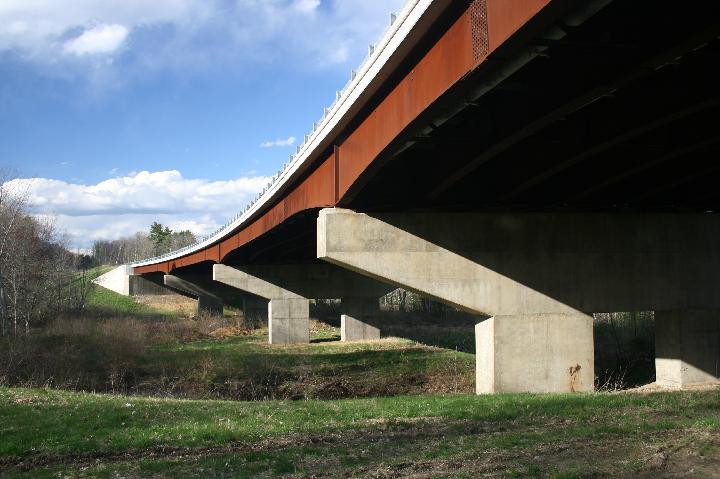 Nationalbridges.com contains the entire FHWA National Bridge Inventory (NBI) in a searchable online query form.
As a database engineer, I convert every year the Federal Highway Administration's data files into a relational MySQL database accessed by a search engine and query program I created.
Search the NBI by highway number, street name, or place name to find lists of bridges and detailed engineering and condition information as well as traffic counts and year of construction.
You cannot legislate the poor into freedom by legislating the wealthy out of freedom. What one person receives without working for, another person must work for without receiving. The government cannot give to anybody anything that the government does not first take from somebody else. When half of the people get the idea that they do not have to work because the other half is going to take care of them, and when the other half gets the idea that it does no good to work because somebody else is going to get what they work for, that my dear friend, is about the end of any nation.

You cannot multiply wealth by dividing it.

– Dr. Adrian Rogers , 1931 to 2005